Sarah Parks
Sarah has lived her entire life in Reno, Nevada and loves to watch her community expand and diversify. She is a senior at the University of Nevada, Reno and will graduate with a dual major in journalism and anthropology. Sarah has a passion for cultural studies and loves engaging with her community members to learn more about their background, history and identity.

Quinsey Sablan
Quinsey Sablan is a 21-year-old content creator. Her focus is on photography, but she has experience with social media marketing, graphic design, and videography and is eager to experience and create more content to share. She will be graduating from the University of Nevada, Reno in 2017 with a Bachelor's Degree in Journalism.
Connect with Quinsey on her website qsablan.com or on Twitter and Instagram as @qsablan.

Kristen Keks
Kristen Keks is a 21-year-old senior at the Reynolds School of Journalism. She is originally from Southern California but became deeply intrigued by the allure of the Silver State. She is  passionate about reporting on travel, music, and the Reno community. Kristen also has experience in social content marketing, public relations, and event planning and promotion.
Natalie Van Hoozer
Natalie is a third-year journalism and Spanish student at the University of Nevada, Reno. She is an alumni of the 2016 National Public Radio Boot Camp and has previously worked as the business news intern at Reno Public Radio (KUNR). Through Noticiero Móvil, she is currently a bilingual news intern at KUNR and loves to report on issues related to the interaction of different cultures. Natalie is also the President of the UNR Spanish Club and the Public Relations Officer for the UNR chapter of the Online News Association.
Krysta Scripter
Krysta Scripter listens to video game soundtracks and drinks a lot of coffee. She has worked for NPR, The Fresno Bee, and KOLO8 News Now. A longtime Nevada resident, Krysta graduated from Carson High School and transferred from Western Nevada College in 2014. As the oldest of five in a mixed family, Krysta found her passion in community reporting and video game journalism.
Jennifer Gallagher
Jenn Gallagher is a journalism student minoring in speech communications at the University of Nevada, Reno. She has an associate's degree in communications and is currently serving as the VP of Fundraising for PRSSA Nevada. Jenn is most passionate about sports and looks forward to graduating this year with a bachelor's degree and becoming a successful journalist.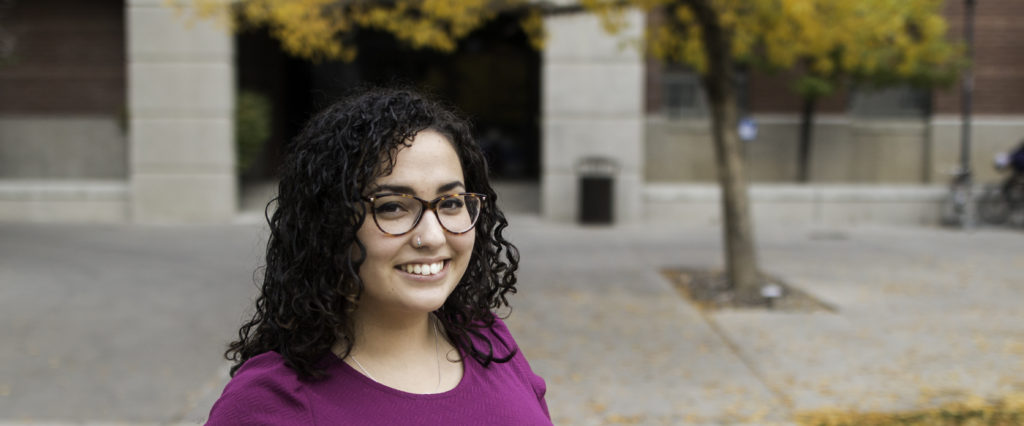 Gabriella De Leon
Gabriella is studying journalism, Spanish and Spanish translation as a senior at the University of Nevada, Reno. This 22-year-old Latina is a highly functional workaholic with a serious journalism addiction. Curiosity is her main driving force as she moves through the world. Sometimes she likes to pretend to be super deep, but her life's motto came from Ferris Bueller's Day Off: "The question isn't 'what are we going to do?' The question is 'what aren't we going to do?'" Gabriella's future plans include tying her passions for culture and politics together as a bilingual journalist and traveling around the world with her two cats, a camera, and a notebook.
Corrie Clapsaddle
Corrie Clapsaddle is a Sacramento native and current Reno resident. She came to the University of Nevada, Reno with plans to join the Reynolds School and find her journalistic voice. She is slowly but surely fulfilling that goal. As a reporter for Noticiero Móvil, Corrie has covered local politics and the importance of diversity in news. She has a passion for writing about women's issues and fancies herself a nacho expert.
Antonella Pastor
Antonella Pastor is a senior at the Reynolds School of Journalism. She is a proud Peruvian and believes her life experiences and culture will help provide compelling and informative stories for the public. Her passion for journalism comes from her desire to listen and create new content in angles that have never been done before. She is proud of her open minded willingness to explore new perceptions and environments. She is excited to be serving the Latino community and bringing new ideas to the team.

Monica Gomez
Monica Gomez is a senior at the Reynolds School of Journalism and  hopes to engage with the community and tell stories that otherwise wouldn't be told. Throughout her career she wants to continue reporting on issues that are important to underserved communities.  She believes innovative journalism and independent media outlets will make a great impact in diversifying storytelling.
Mauricio Rojas Durand, Assistant
Mauricio is originally from Lima, Peru and is a graduate student at the Reynolds School of Journalism with a strong passion for travelling, photography, movies and languages. He is bilingual in English and Spanish and wants to become a travel journalist and work in marketing, project coordination and media strategies. Connect with Mauricio on his website, mrojasdurand.com.
Vanessa Vancour, Instructor
Vanessa is a former TV anchor with a passion for storytelling. She loves bilingual journalism, digital media and believes in living an integrated life. She is piloting this bilingual newsroom, NoticieroMóvil for Reynolds students, an innovative program made possible by the Online News Association Challenge Fund for Innovation in Journalism Education.