On June 6, 2020, Montserrat Vasquez Ruiz would have been walking into a ballroom full of glittery lights and roses. The Beauty and the Beast inspired decorations would have filled the venue. She would have worn a burgundy ball gown with delicate lace flowers all over it.
However, what was supposed to be a day of celebration, turned into a day of isolation due to the COVID-19 pandemic.
"At first, I didn't think much of it because it wasn't such a big deal. I didn't really pay attention to the news a lot. And so I didn't really think it would [have] such a big impact on my party," said Vasquez.
In many Latino communities, a quinceañera celebration is a symbol of the transition of girls into womanhood and is marked when the young lady turns 15. According to Noelia Ruiz, Vasquez's mom, it was important for her daughter to have a quince because they wanted to continue with the tradition.
"Being in the United States, [we sometimes] forget about all of those traditions that we have in Mexico and you just kind of get away from it," said Ruiz.
While Vasquez did not get to celebrate her quinceañera, others decided to have socially distant parties during the pandemic. Eduardo Velasquez, age 12, was a chambelán – that is a dance partner and escort– for a quinceañera last summer. They were given masks to match the outfits the birthday girl's court wore for the party.
"It was a bit awkward seeing everyone with masks, [and not being] able to see their full faces," he said.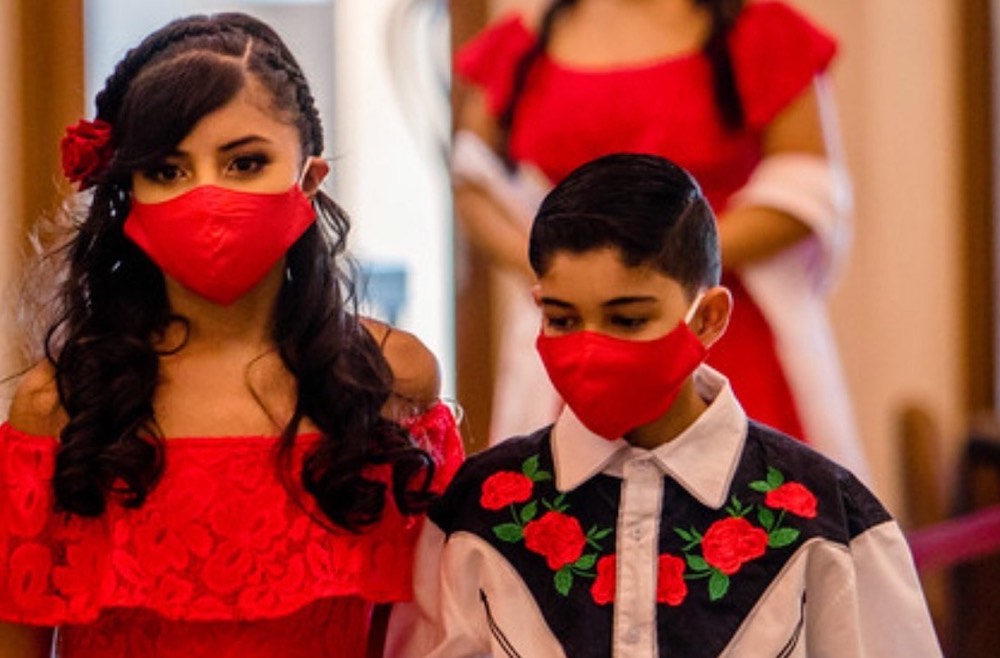 The impact of COVID-19 on the industry
According to Kim Gamez, the CEO and founder of the Michigan-based quinceañera event planning service Mi Padrino, in 2019 there was an estimated of 500,000 quinceañeras in the United States. In 2020, that number dropped dramatically decreasing traffic to the Mi Padrino website – which has lists of vendor nationally that families can contract for the elaborate celebrations – by nearly 75%.
The quinceañera industry – like that for weddings – consists of the dress shops, banquet halls, DJs, photographers, hairstylists, makeup artists and so many more. There are about 20 to 30 vendors that help put on a single event. According to Gamez, these parties can cost anywhere from $10,000-$25,000.
"The pandemic was really hard on our industry," said Gamez though she added that some families have learned to adapt — with a little creativity. "People are incorporating different party favors. Instead of a rosary, they're going to get hand sanitizer."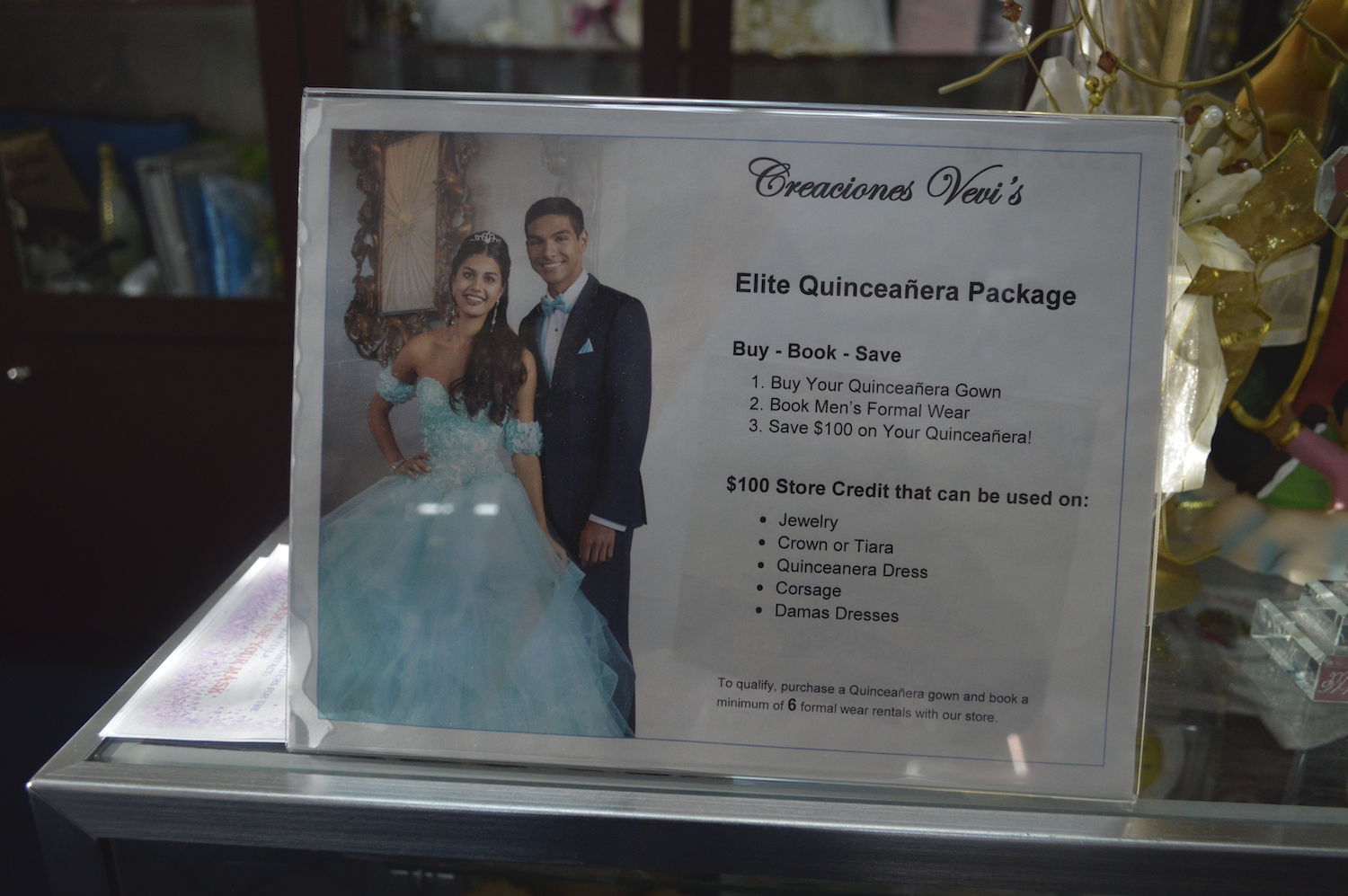 But for Reno-based dress shop Creaciones Vevi's it was like quinceañeras just disappeared in 2020.
In 2019, "we were used to having at least one event every week during the summer season and last year none. We had no events during the entire year," said Veronica Gomez, the general manager of Creaciones Vevi's which specializes in quinceanera packages, in Spanish. She even closed the shop doors for about three months in 2020.
Still, MiPadrino's Gamez is confident the industry will bounce back quickly to the way it was due to all of the "pent up demand."
"Not only are quinceaneras [being] postponed Hispanic weddings and every other kind of event like bar mitzvahs [and] anniversary parties. Everyone wants to have them [if] they didn't get to have them last year," Gamez said. "The vendors that were able to survive through COVID are now making up for the year off. [They are] now working double-time."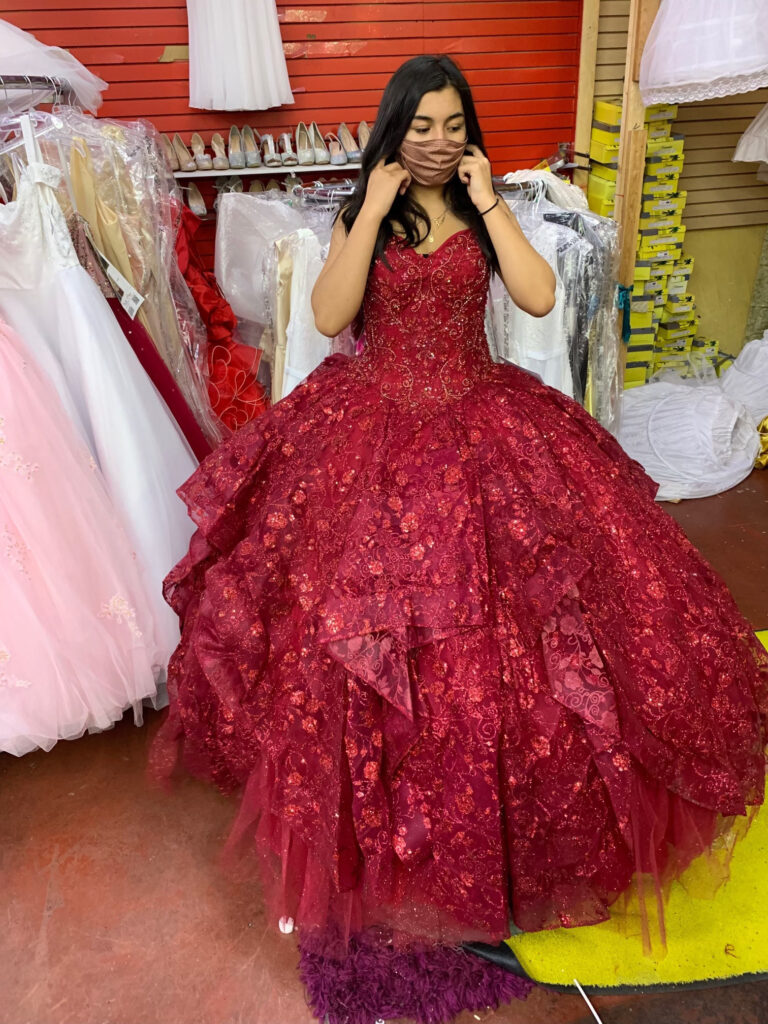 Earlier in 2020, Vasquez had participated in a pageant held by Mundo Latino, a quinceanera store on Wells Avenue in Reno. The first place winner would have had their quinceañera paid for. Vasquez was the 2020 winner, but that feels so long ago now.
Now "if something happens and we can't do it at the salon, we'll probably just [ask for my dress] and we'll probably just have it here at my house and I'll invite a couple of friends and then my family," said Vasquez.
This story was co-authored by María Palma and Jessica Romo for Noticiero Móvil.