The Food Bank of Northern Nevada (FBBH) services an area of 90,000 square miles in Nevada and parts of California that are in the Sierras.
They are primarily a distribution center for 147 different organizations in Reno. These organizations then independently distribute food to those people in need around the community.
As a result of the COVID-19 pandemic, the food bank saw an increase in use of their services, As a result they had to look for ways to modify some of their programs to minimize contact. Their Mobile Harvest program, which travels around Northern Nevada to distribute food to communities, now has a drive through component that allows them to give food out to motorists.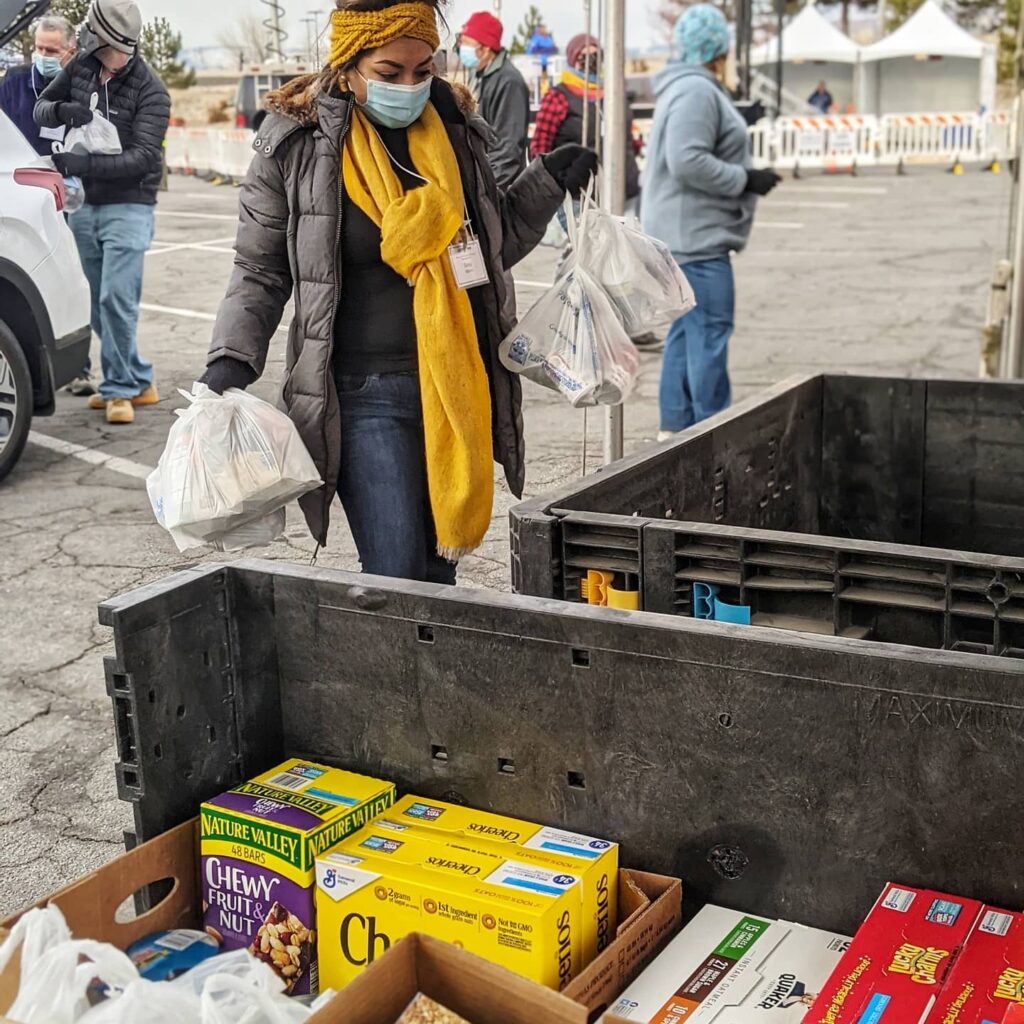 The food bank has seen a fair amount of disruptions in their operations due to COVID-19. Due to high demand, product shortages and the cancellation of their monthly food drive, the food bank began to buy more food than ever before to supplement their supply.
Jocelyn Lantri, director of marketing and communications for FBBH, said the Food Bank of Northern Nevada stated that "Every $1 helps us provide three meals." Lantri encouraged the community to get involved as they are always also looking for volunteers.
Lantrip added that they "encourage people to ask for help even if it is just for a little while. Having food assistance can help members of the community free up some money to pay for other things like rent, insurance, and utilities."
Some other services that FBBH offers are Kids Cafe, direct service to seniors, an Emergency Food Assistance Program, nutrition education programs, and assistance applying for the Supplemental Nutrition Assistance Program.
Child hunger is pretty significant in Northern Nevada. Kids Cafe is a program that gives meals to kids who are enrolled in after school programs. Along with this program, the food bank has school based food pantries to help families in need. They are in 32 schools in Washoe County.
The food bank makes itself more accessible by coming to rural areas and areas that are frequented by those in need. This helps to ensure that all those who need help can receive it.
To learn more:
Article written by Esmeralda Rosales, a senior in political science and Spanish at the University of Nevada, Reno.