According to the Migration Policy Institute, the United States is home to about 1.7 million Filipino immigrants, making them the second-largest immigrant group in the United States after Mexican immigrants. According to the 2016 U.S Census, Washoe County has the second largest Filipino population in Nevada.
The Migration Policy Institute says that most Filipino immigrants in the United States obtain lawful permanent residence, also known as a "green card," through family reunification channels, either as immediate relatives of U.S. citizens or as other family-sponsored immigrants.
Xybyl Descalzo came to the United States from the Philippines when she was 20, petitioned by her father who was working and living in Reno, Nev.
Descalzo had just earned her Bachelor of Arts degree in integrated marketing communications from the University of Asia and the Pacific. She dreamed of becoming an advertiser.
Descalzo disliked the idea of leaving her friends and family in the Philippines to live in a foreign country but her parents urged her because they believed she could live a better life in the U.S. Descalzo said she didn't have a close relationship with her father plus, she was completely unfamiliar with American culture. Despite her hesitation, Descalzo took her parents' advice and moved into a two-bedroom apartment with her dad in Reno on July 8, 2015.
At first I was indifferent. I didn't have any expectations. I talked to different citizens. I talked to other Filipinos," Descalzo said.
Within eight months, she was working her first job as a cook helper at the Grand Sierra Resort and Casino. Unhappy with the pay, Descalzo transferred departments to work as a front desk agent.
On July 30 of this year, Descalzo received an unexpected call from a local hospital moments after clocking into work. The nurse on the phone told her that her father was having a hard time breathing. Less than 40 hours after being admitted to the hospital, Descalzo's father passed away unexpectedly from liver failure.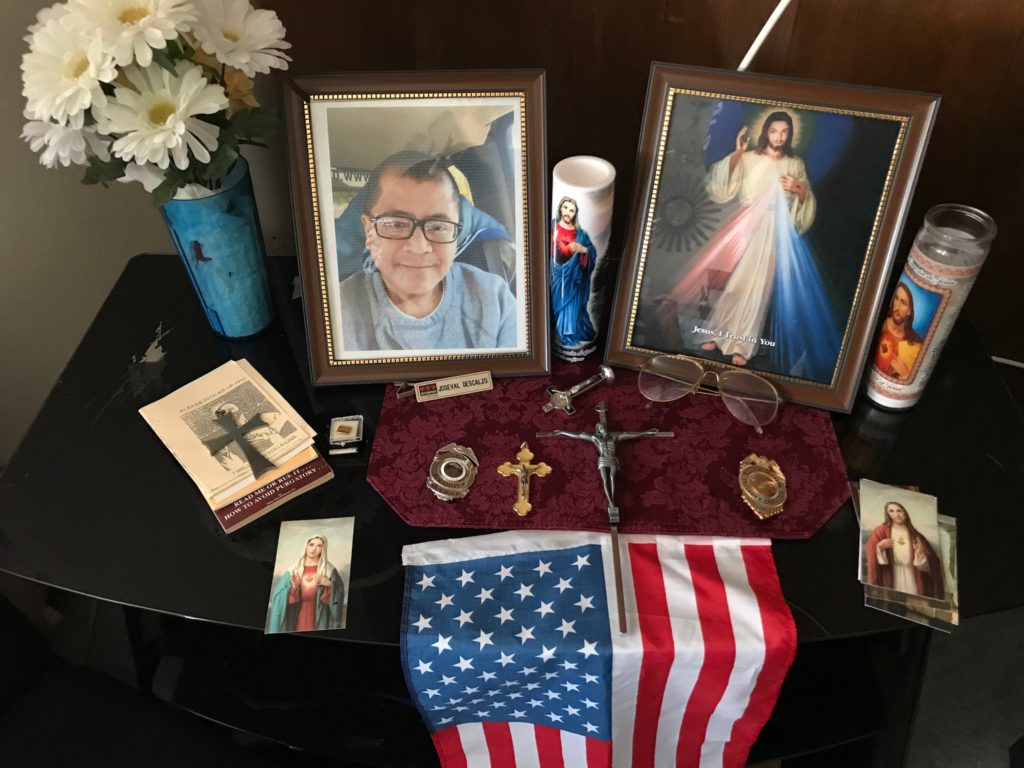 "I broke down. I was stressed out. I was thinking about what I should do next," Descalzo said.
Descalzo, now 22, had only been living in Reno with him for two years when her dad passed. Suddenly, she found herself still learning to adjust to American culture while also learning how to cope with her father's sudden death.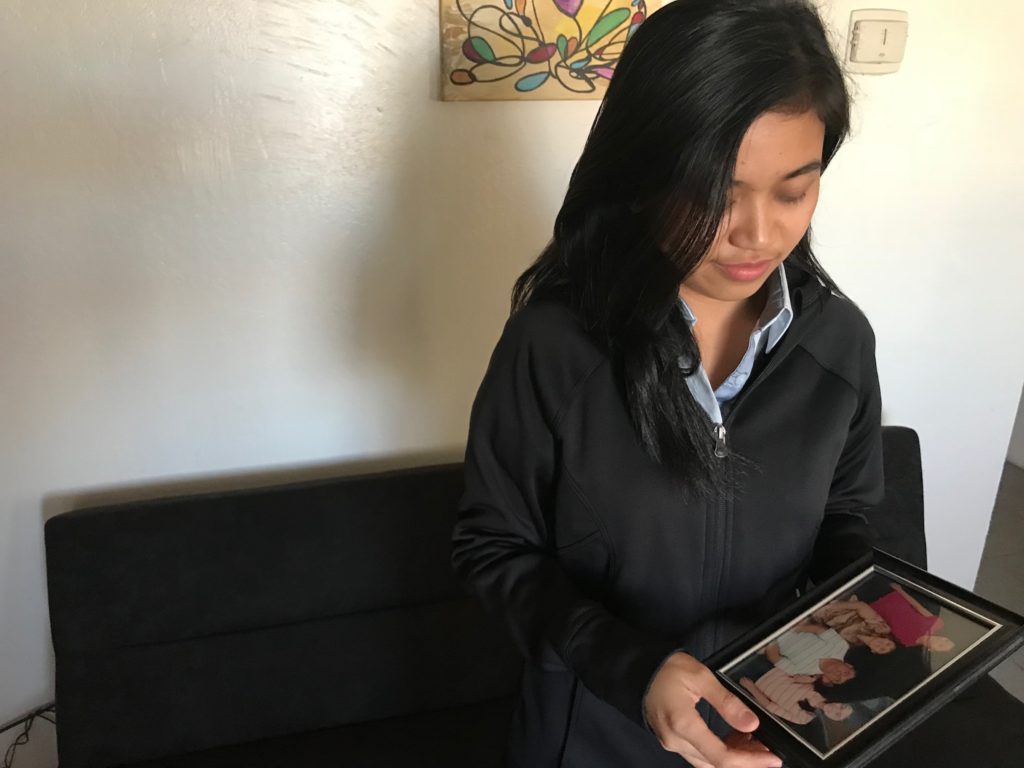 Descalzo now lives alone, working more than 50 hours a week to pay for rent, car insurance, utilities, and other expenses on her own. She said she's also worried about gaining permanent residence as a U.S. citizen.
"Your Visa can be taken away from you anytime; that's how hard it is," said Descalzo.
Descalzo is hoping to resolve her immigration concerns so she can go back to school to get a Master's degree in behavioral psychology. Descalzo said faith and family keep her going; she attends church every Sunday evening.
Migration for me is faith. You need to undergo challenges for you to achieve your goal. Faith towards yourself, your family, and faith from God," Descalzo said.
Like Descalzo, Jonathan Perez, 40, came to the United States from the Philippines to financially support his family ten years ago.
Perez works two jobs, as a sushi chef on the weekdays and as a card dealer at the Peppermill Resort Hotel on the weekends.
Perez has three kids ages 10, 16, and 20 who go to school and live in the Philippines. He said moving to the U.S. was not an easy decision, but as a father, he knew it was the right thing to do.
"It was hard because I had to leave my family, but I had to do it. I want to give them a better life," said Perez.
Perez came to the U.S. using a temporary non-agricultural work visa called H-2B.
According to the U.S. Citizenship and Immigration Services, the H-2B program allows U.S. agents who meet specific regulatory requirements to bring foreign nationals to the United States to fill temporary nonagricultural jobs.
This program promised me housing for free, but when we got here, the apartment was unfurnished. There was no bed, no couch, no nothing," said Perez.
He rummaged through local hotel dumpsters for unwanted furniture. When Perez spoke to the H-2B program regarding this issue, he was told to stop whining.
Perez is not yet a citizen and feels especially uneasy about his citizenship status under President Trump.
"I'm worried about what's going to happen with my application because the President is crazy. He's doing ethnicity cleaning. He's deporting people," said Perez.
Perez goes to the immigration center once a month in Reno to work on his citizenship paperwork, which he hopes to obtain by fall of 2018. .If his plans are successful, Perez will go back to the Philippines for Christmas in 2018 to see his family.
Frances Wallace, 25, also came to the U.S in October of 2013 on a work visa to work an internship as a front desk agent in Virginia. She wanted to financially support her family in the Philippines. She is the eldest of five siblings. She decided to move to Reno, Nev. in 2014 so she could work on her career and obtaining her citizenship.
Obtaining a citizenship is a long process. It's expensive too. There are a lot of steps you have to take," said Wallace.
Wallace is still waiting for her paperwork to be processed. In the meantime, she keeps herself busy with work.