Update August 10, 2021: Due to weather conditions, Haydeé was unable to complete the swim, however, she hopes to do it by the end of the year or next year.
Haydeé Acebo wants to become the first Latina to swim the length of Lake Tahoe this Summer 2021.
In addition to breaking a world record, the Ecuadorian-born will perform this challenge to raise awareness for 21 social causes, six of which will be funded through monetary donations from different supporters.
The fight against cancer, addiction, mental health, rare diseases, sexual abuse and human trafficking are the causes for which Acebo is raising money.
Acebo is determined to swim the 21 miles across Lake Tahoe, which will take her between 12 to 17 hours to do.
Read in Spanish: Latina nadará Lago Tahoe para romper un récord mundial este verano
"I will do it at 9 p.m. and without a wetsuit," she said during an interview at her home South Reno.
On that Aug. 7 day, the swimmer will be accompanied by a boat with her husband, a medical team and a judge who will certify if the challenge is completed.
As for training, Acebo follows an arduous daily routine that keeps her confident in her abilities. Some time ago, she acquired an endless pool to practice swimming in open water and at low temperatures. In addition, she receives online training from an Ecuadorian coach, and also Craig Lewin, who recently won the triple crown in open water swimming and is the founder of Endurance Swimming.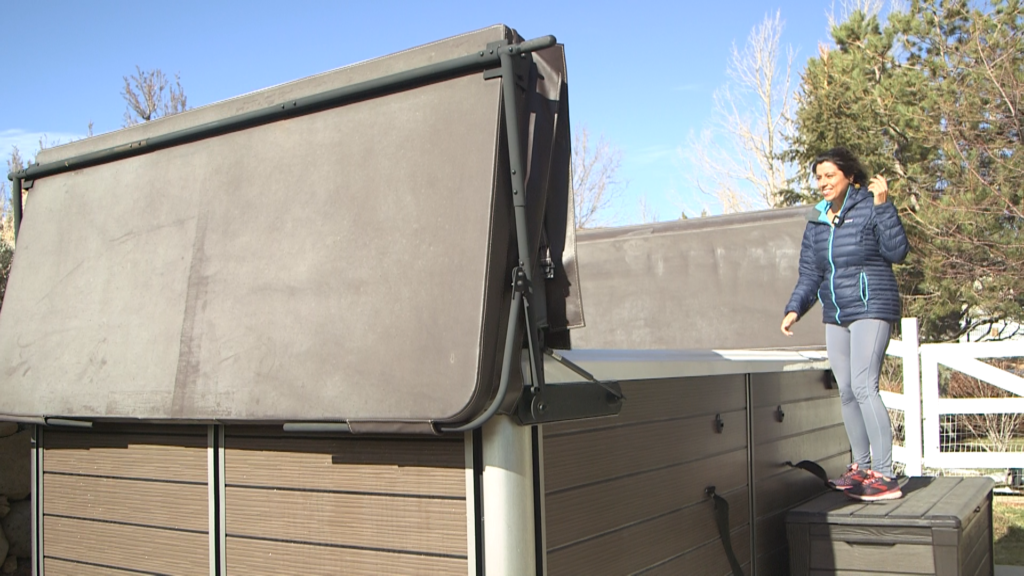 "This challenge requires a high level of preparation," said Lewin. "There are many factors that can be difficult to the swimmer, for example, strong winds, how cold the water is, or the temperature dropping dramatically outside, which can lead to hypothermia."
Lewin further expressed that swim-a-thons are not entirely affordable.
"This type of sport is quite expensive and not everyone can afford it," he added. "The fact that Haydeé is taking on this challenge shows the Latino community that anyone can do it, no matter where they are from or what they do."
For her part, Acebo is confident and hopes that the eventual triumph will be a recognition to the Latino athletes, to those who have supported this adventure and to the 21 social causes.
"When I decided to do this challenge, I thought why not do it for something that's bigger than me? Something that is not just for me, because when we do things for others, the impact is greater. And I want to be, through my swim, the tool that impacts the lives of others." she concluded.
To learn more about the 21 social causes Haydee will be swimming for, please visit Fundraiser by Haydee Acebo : Breaking a Record Together: 21 Reasons, 1 Dream. (gofundme.com)