The recent changes to the public charge law that became effective at the end of February and will have a big impact on some immigrants seeking a green card and citizenship.
The Progressive Leadership Alliance of Nevada (PLAN) held an immigration forum late last month for community members to become better informed about the changes and hear from a panel of legal professionals in the area.
"This policy is a solution in search of a problem in a lot of ways," said Kyle Edgerton, a local attorney, "and part of the motivation for it is, I think, to create chaos, uncertainty, and fear."
The public charge law stems from what was originally the Illegal Immigration Reform and Immigration Responsibility Act to prevent fraudulent immigration activities, in 1996.
"It's been around for a long time. The difference now is they're using these certain factors, and there's really three negative factors," said panelist Karen Monrreal, a Reno immigration attorney.
As noted by the panel, public charge cases are determined by a number of positive and negative factors relating to the financial situation of individuals.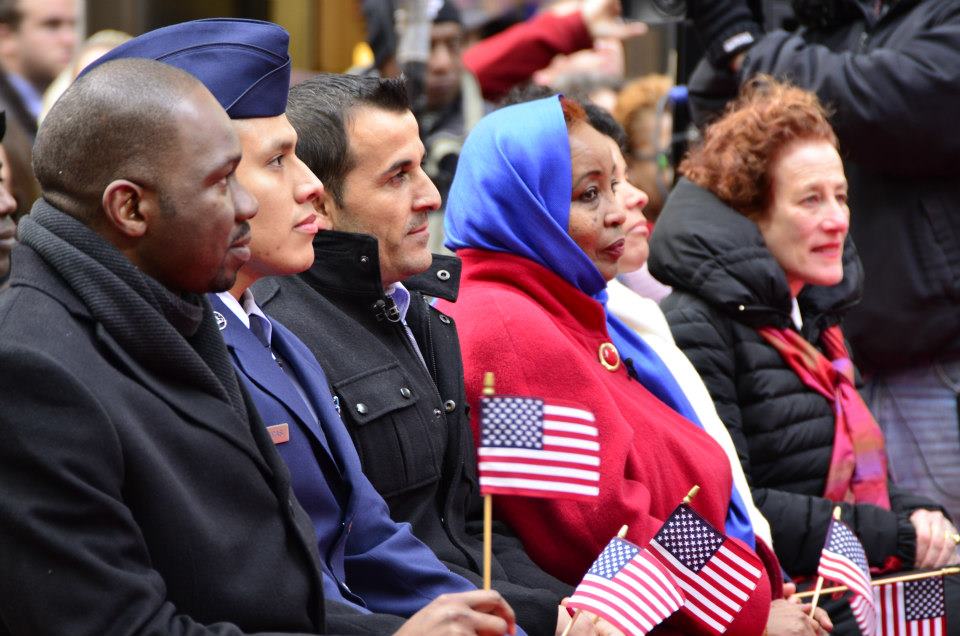 Negative factors include not working – especially if the person is in possession of a work permit, – medical conditions, individuals with larger families, and those receiving certain public benefits such as Supplemental Security Income (SSI), Temporary Assistance for Needy Families (TANF), Supplemental Nutrition Assistance Program (SNAP), or housing benefits.
"Every person's situation is going to be different and the lawyer or the accredited representative would come up with a plan, a rehabilitation plan if you will, to put the person in a better position to apply and get accepted, or they may have to plan on getting money together to pay the bond if they're not going to be able to meet the prerequisites," said Steve Brazelton, a Reno-based attorney.
The new changes to the law can appear complicated and frightening. All panel members emphasized seeking out legal assistance.
"Getting a consultation is the biggest defense an individual has in knowing what their options are," said Annie Allen, the director of the Immigration Assistance Program at Catholic Charities of Northern Nevada.
"I just can't emphasize enough how important that is and to get it from a reputable organization because we see so many cases where individuals go to notarios (public notaries in Spanish) who make promises they can't deliver on, or they don't know these intricate policies that end up really screwing up their case," Allen said.
The new changes to the regulation restricts the ability of immigrants to seek permanent residency and, eventually, U.S. citizenship by granting access to a green card based on the financial independence of the person.
"I've heard of a lot of people, and even people came up to me today, and said 'well, I panicked, I didn't renew my children's medical insurance because I don't want to be deported,'" said Monrreal.
According to U.S. Citizenship and Immigration Services (USCIS), the rule does not apply to all people and it exempts refugees, asylees, and even women fleeing from domestic violence, among others.
"We're kind of seeing how USCIS is going to treat [the rule], what they're going to implement, how they're going to stick to it, and what are the things that they are going to be definitely looking at," said Monrreal.
The rule faced opposition but a recent Supreme Court decisión made it the rule of the land — though it is possible the rule may be challenged again in the future.
"I think that this is a really big change in the law and it may or may not end up being declared legal or constitutional by the federal courts, those cases are still winding their ways through the courts," said Brazelton. "We don't know exactly how this will be implemented yet."
Officer Luis Ayala-Zapata, a Nevada state trooper, restated similar comments made by Reno law enforcement at a previous forum last October.
"When we make traffic stops, when we handle crashes, or any other type of incident in the Nevada highways, any time we make contact with somebody, all we're looking for is identification," according to Ayala-Zapata. "People who don't have a Nevada drivers license … will give us, for example, their Mexican consulate card, and that's still a form of ID."
"At no point do we ask for their legal status that's not our goal, that's not our obligation," the officer stated.
Following the question and answer portion of the forum, individuals were given a chance to talk to the members of the panel one-on-one.
"I'm sure there's a thousand other questions," said Ayala-Zapata after the forum. –CC