The Afro-Latino (or Black Latino) identity is one that still comes with a stigma.
According to the 2010 Census, only around 3 percent of Hispanics identified as "Black alone". This low percentage speaks to a long history of shame and reluctance in the Latino community to identify with their indigenous African roots; mainly due to the negative associations that surround being black in the U.S.
Despite this, there are many notable Afro-Latinos who are known for their contributions to U.S. sports, music, films, and arts. We picked out 10 of them worth remembering this month:
Celia Cruz
Popularly known as the "Queen of Salsa" or the "Queen of Latin Music," this Afro-Cuban proudly embraced her heritage through her music. Her career as a musician started in Cuba in the 1950s, where she first received the name "La Guarachera de Cuba" because of her popularity in singing guaracheras (a type of music originated from Cuba).
When Cuba began to nationalize the music industry in the 1960s, she moved on to Mexico, and later the United States to continue her music career. She became increasingly popular during this time, releasing countless successful songs. These songs were unique in how they brought many different Afro-Cuban music styles into the mainstream. On top of this, she released songs like "La negra tiene tumbao", which allowed the Black Latina identity to be associated with pride and celebration, rather than shame and ridicule. Throughout her life, Cruz gained international success with her 37 studio albums and still remains a household name even after her death in 2003.
Rosie Perez
Born in Brooklyn, New York, this Afro-Latina proudly embraces her identity as a Black Puerto Rican. She got her first major acting role in Spike Lee's hit movie "Do the Right Thing." From there, she went on to continue her acting career in movies like "White Men Can't Jump" and "Fearless." Her career also included being a choreographer, author, dancer, and talk show host.
Perez has also been involved in the Puerto Rican community in a multitude of ways. She co-directed the documentary "¡Yo soy Boricua, pa'que tú lo sepas!", a film that describes the history of Puerto Ricans. Perez also participated in a Spanish AIDS public service annoucement campaign, which later led to her being appointed to the Presidential Advisory Council on HIV/AIDs (PACHA) by Barack Obama in 2010.
Zoe Saldana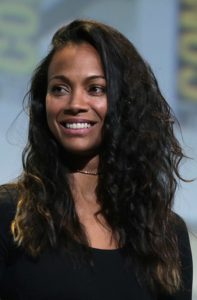 Saldana is most recognized for her roles in two of the largest grossing movies of all-time, "Avatar" and "Avengers: Endgame." Born to a Dominican father and Puerto Rican mother, Saldana makes no apologies for her identity as an Afro-Latina. She has been very outspoken about her experience as a Black Latina. In multiple interviews, she rejects the notion that Afro-Latinas should be ashamed of their heritage, and instead should be proud of their indigenous African roots.
Miriam Jiménez Román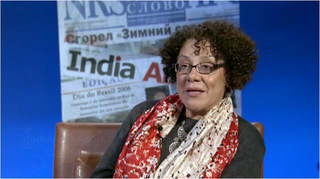 Román used her experience as a Black Puerto Rican to pave the way for Afro-Latinos everywhere. Her book, "The Afro-Latin@ Reader: History and Culture in the United States," gave credibility and recognition to the Afro-Latino identity and it made great strides to promote understanding about what a Black Latino is. During that time, there weren't many attempts to confront the complexities surrounding Afro-Latinidad, so this book was one-of-a-kind.
She also heads the "Afro-Latin@ Forum", which is another way Jiménez Román strives to bring awareness and pride to Afro-Latinidad.
Elizabeth Acevedo
Proudly identifying as a Afro-Latina, Acevedo is not ashamed of her Dominican and Puerto Rican background.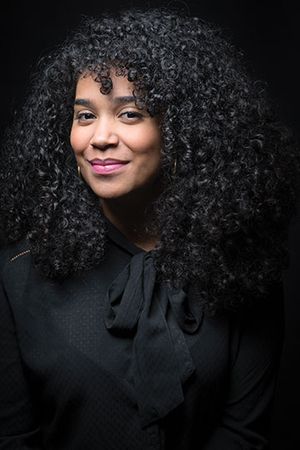 She has found major success as a poet and author. This is largely due to how she involves her own experiences as a Black Latina in her work. Acevedo observed the lack of diversity in children's books (especially for people who looked like her) and saw it as an opportunity to share her voice. So far, Acevedo has written three books: "The Poet X, "With the Fire on High" and "Clap When You Land."
"The Poet X" was especially successful. It is a New York Times Bestseller, Carnegie Medal and National Book Award Winner. Acevedo herself has won multiple awards, including the Boston-Globe Hornbook Award Prize for Best Children's Fiction of 2018.
Maritza Correia McClendon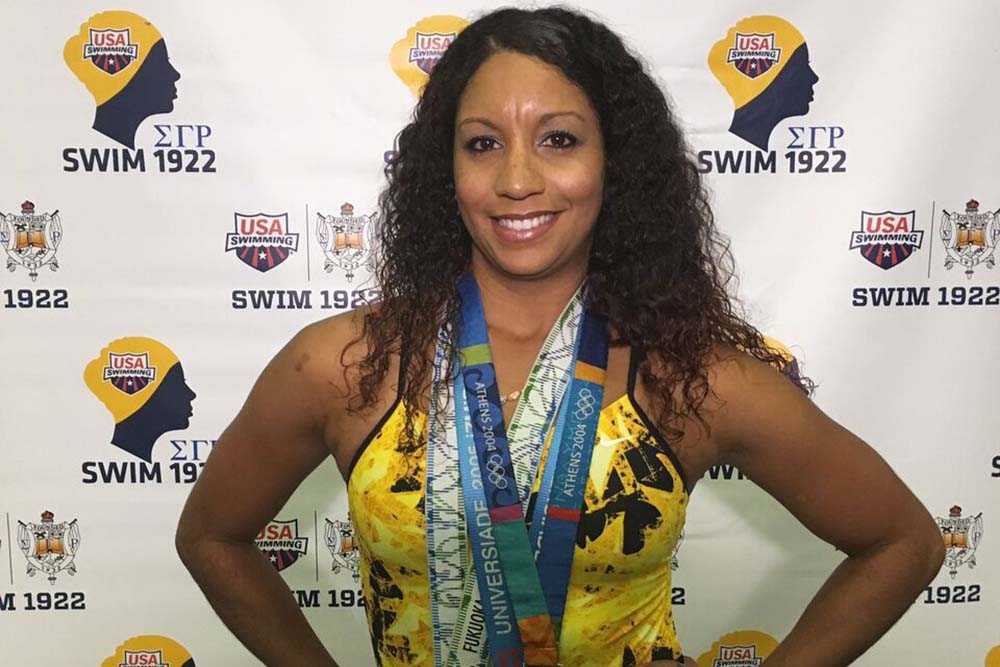 Correia McClendon has the honor of being the first Black Puerto Rican to join the U.S. Olympic team.
In her youth, her doctor discovered that she had severe scoliosis, and suggested that she take up swimming as treatment. Despite her condition, Correia McClendon went on to make history by setting American and world swimming records. Throughout her career, she has won countless NCAA championships and even brought home a silver medal for her performance in the 400-meter freestyle at the the Summer Games in Athens, Greece.
A marketing executive, Correia McClendon has made it a life's journey to help African-American children around the country learn to swim.
Esteban Hotesse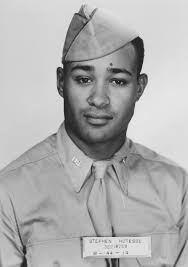 A recently discovered fact in 2015 by academic Edward de Jesus, Esteban Hotesse was the only known Dominican to serve as a Tuskegee airman during World War II. Though raised in New York City, he immigrated from the Dominican Republic as a child at the age of four.
According to Tuskegee Airmen Inc., the Tuskegee airmen were those who participated in a program aimed at teaching African Americans how to properly operate aircraft. De Jesus learned that Hotesse stood up, alongside 101 other airmen, against the segregationist orders of U.S. Army officials. Hotesse was promoted to second lieutenant and was on his 68th mission with the all Black squadron when he died in July 1945. He was 26 years old.
In 2018, Hotesse was posthumously awarded the Congressional Gold Medal for his bravery by the first Dominican-American U.S. Congressman, Adriano Espaillat.
Esperanza Spalding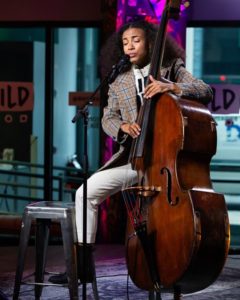 Born to an African-American father and part-Hispanic mother, Spalding is comfortable with her identity as a Afro-Latina. As a child prodigy, she began learning and playing instruments at the young age of five years old. Since then, she has become a proficient player of the guitar, bass, violin, clarinet, oboe, and a few other instruments.
Spalding is best known for her work as a jazz bassist and singer. During her career, she has earned multiple Grammys for her jazz music. She is recognized as the first jazz musician to win a Grammy in the Best New Artist category.
Piri Thomas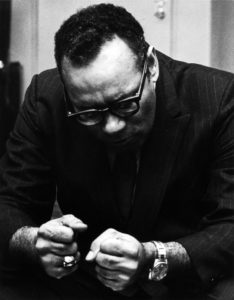 Piri Thomas is widely known for his title work "Down These Mean Streets," a memoir that documents his experience being Cuban and Puerto Rican in the neighborhood of Spanish Harlem in New York City. In this piece, he confronts a lot of the issues he faced authentically and in-depth. This provided him with insight on the Black Latinos of his community and the struggles that they dealt with.
Later on his life, Thomas continued to write and engage with the at-risk youth of his community. His legacy also includes playing a large role in the Nuyorican Movement, where he, along with other Puerto Rican artists, poets, and writers, fought to instill pride in the Puerto Ricans of New York City. He was 83 when he died in 2011.
Mariano Rivera
Popularly known as "Mo" or "Sandman" during his baseball career, Mariano Rivera is an Afro-Latino from Panama City, Panama.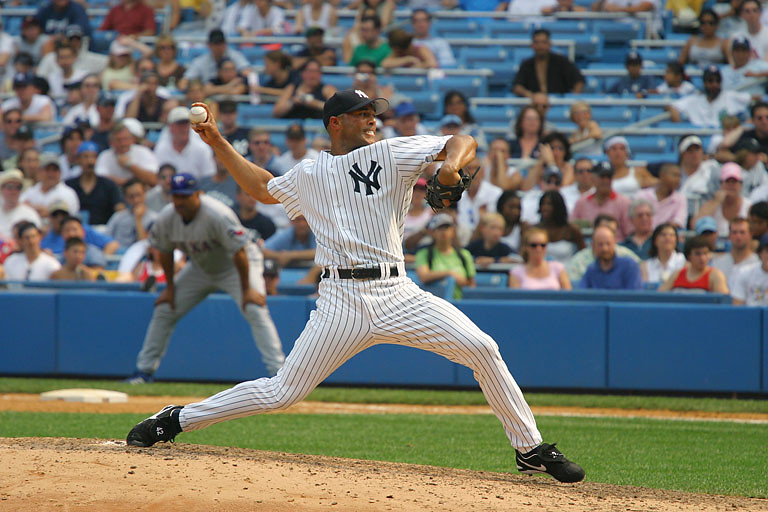 As a reliever for the New York Yankees, he became famous for his impressive pitching statistics. During his time with the Major League Baseball (MLB), Rivera went down in history as a leader in saves and games finished. He played for a total of 19 seasons, was an All-Star 13 times, and won the World Series five times.
In 2019, Rivera was inducted into the Baseball Hall of Fame and became the first player in the hall's industry to be elected unanimously.