On Thursday, the Supreme Court rejected the Trump administration's attempt to end the Deferred Action for Childhood Arrivals policy. The decision impacts roughly 700,000 DACA recipients who were anxiously awaiting the news. 
DACA recipients all over the country woke up yesterday to the news of the Supreme Court's DACA decision.
Samuel Rosales is a DACA recipient and a guidance counselor at Hug High School in Reno. He explains how he started his day.
"The first thing I did was look at my phone," he said. "The first thing I see is messages from my friends, telling me, 'Hey, did you hear the news?' I cheer, I'm happy, this is a long time coming. It's been three years of just waiting."
DACA was established under the Obama administration in 2012, granting undocumented immigrants brought to the U.S. as children an opportunity to obtain a renewable two-year work permit and protection from deportation.
It was suspended by the Trump administration in 2017. Since then, it's been unclear to those with DACA what their future may look like.
Peter Park is a recent University of Nevada, Reno, medical school graduate, who will soon start his residency in orthopedic surgery in Las Vegas.
He said the Supreme Court's decision lifted a weight off his shoulders, but he's keeping in mind that DACA is not permanent.
"We live our lives by the renewal of our status," Park said. "Even in medical school, nothing ever felt guaranteed, you know? I had to have regular meetings about where my renewal process was. At this moment it's such a relief to know that at least there's time for Congress to act, for people to actually have a discourse and talk about solutions now."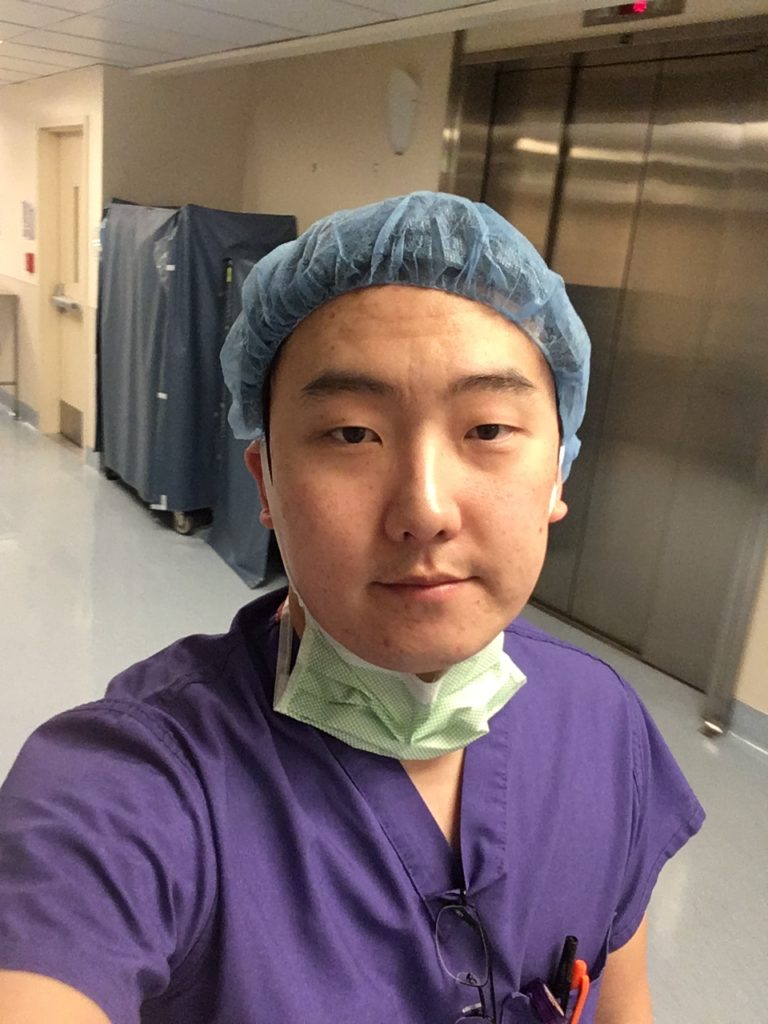 And with that discourse, there are some big questions. Since the program's suspension in 2017, new DACA applications have not been accepted. With the Supreme Court's ruling, it remains unclear if that will change. What's more, DACA could be disputed again.
Holly Welborn is a lawyer and the policy director for the American Civil Liberties Union of Nevada, where there are roughly 12,000 DACA recipients.
"The Supreme Court found that the Trump administration's decision to rescind DACA violated the Administrative Procedure Act, and that it must be vacated. So it's really sort of a technicality that occurred," she said. "It could be that the Trump administration comes in and tries to rescind the order a different way, via a different justification, which could bring us back to square one."
While the Supreme Court's ruling could be temporary, Olga, a DACA beneficiary in Reno who asked us to not use her last name, says there's still cause for some celebration.
A senior at the University of Nevada Reno, she works full-time for a local law firm and is set to graduate with her undergraduate degree in December. If the Supreme Court had voted in favor of ending DACA, she doesn't know what she would have done. She wants to continue on to law school and work in immigration law. 
"Being the first to graduate in my family is a very big deal for us. We're all really excited to be able to celebrate in December," she said. "I think having this sense of relief really allows me to celebrate to an even larger extent because I'm able to see what else my future holds. I think this really motivates me to just go on, further my education, and really give back as much as I possibly can."
All of these DACA recipients say there is more work to be done, since DACA is not guaranteed to last forever. They are now looking to Congress to pass legislation that would provide them a path to citizenship.
This story was produced in partnership with KUNR Public Radio with contributions from KUNR reporter Stephanie Serrano.