The City of Reno held its first-ever Facebook Live event in Spanish to answer questions about the coronavirus. Councilmember Oscar Delgado shared that 48 percent, almost half, of the positive COVID-19 cases in Washoe County are Latinos. The health district does not require residents to identify their race or ethnicity, so the available data does not represent the entire portion of people in Washoe County who have tested positive.
Delgado moderated a panel discussion with representatives from the City of Reno and the Reno Police Department. The panelists all explained that they are receiving questions from Spanish-speaking community members about the steps they should take if they feel they may have coronavirus symptoms. They urged viewers to go to covid19washoe.com where you can take an online evaluation of your symptoms in Spanish. You can also call the Washoe County Health District.
Cynthia Esparza, with the city's Neighborhood Services Department, said that undocumented community members can also access these resources if they aren't feeling well.
"No one will ask you for your residency or citizenship status, or for your papers. The process is totally confidential," Esparza said.
For people who need food donations or information about unemployment, Esparza also encouraged Spanish speakers to visit ayudanevada.com.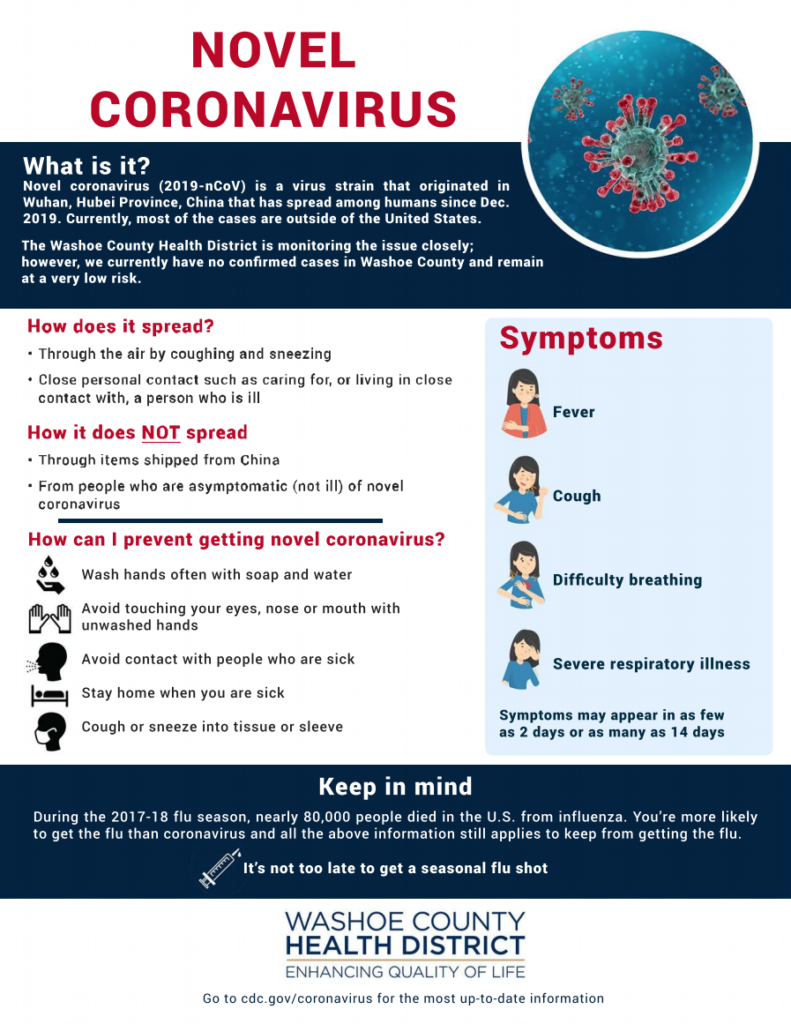 Police Sergeant Juan López recommended that the community rely on information from trustworthy local news outlets, as opposed to believing rumors.
"If you need to go buy food, bring food to someone else, or go to work, you don't need any type of permit in order to leave the house, none of my officers will ask you for that," López said.
The city's Alex Woodley also acknowledged that, culturally, many Latinos may be hesitant to seek medical care. But he said that, given the high number of Hispanics testing positive with COVID-19, people have to take the virus seriously.
"I personally don't like going to the doctor, I don't like it at all," Woodley said. "Please, take care of yourselves! Practice social distancing."
Over 100 people tuned into the city's first-ever Facebook Live in Spanish, and the video has been viewed more than four thousand times.
Councilmember Delgado said that the city will organize another virtual town hall in Spanish in a few weeks with updated information on the "City of Reno En Español" Facebook page.
Editors Note: This story was produced in partnership between Noticiero Movil and KUNR. Reno officials also said that the city has seen an increase in calls related to domestic violence. If you need to report a case of domestic violence or have questions, you can call the Reno Police Victim Services Unit at 775-657-4519, there are operators who speak Spanish.