One year ago, in early March, the first coronavirus case was identified in the Silver State. Then, on March 16, 2020, Nevada reported its first death from the coronavirus — a Las Vegas man in his 60s who had underlying health conditions.
Now, more than 5,000 Nevadans have died from the virus, and the death toll exceeds 500,000 nationwide.
Latino Nevadans, who make up the state's largest ethnic group besides whites, were among the hard-hit communities of color. Latinos were consistently overrepresented in infection rates across the state and mortality rates across the country, and national studies found Latinos are more than twice as likely to die from the coronavirus than their white counterparts.
The Nevada Independent is sharing the stories of four Nevadans gone too soon.
***
Juan Pablo Jacuinde Ayala was an active member of his community in Northern Nevada as a business owner, volunteer for his church and organizer of a recreational league soccer team.
He was a beloved husband, father and grandfather.
"He always got along with everybody," said his son, Juan Pablo Jacuinde Martinez. "I've never really met anybody who spoke badly about him. He was a very generous, humble man."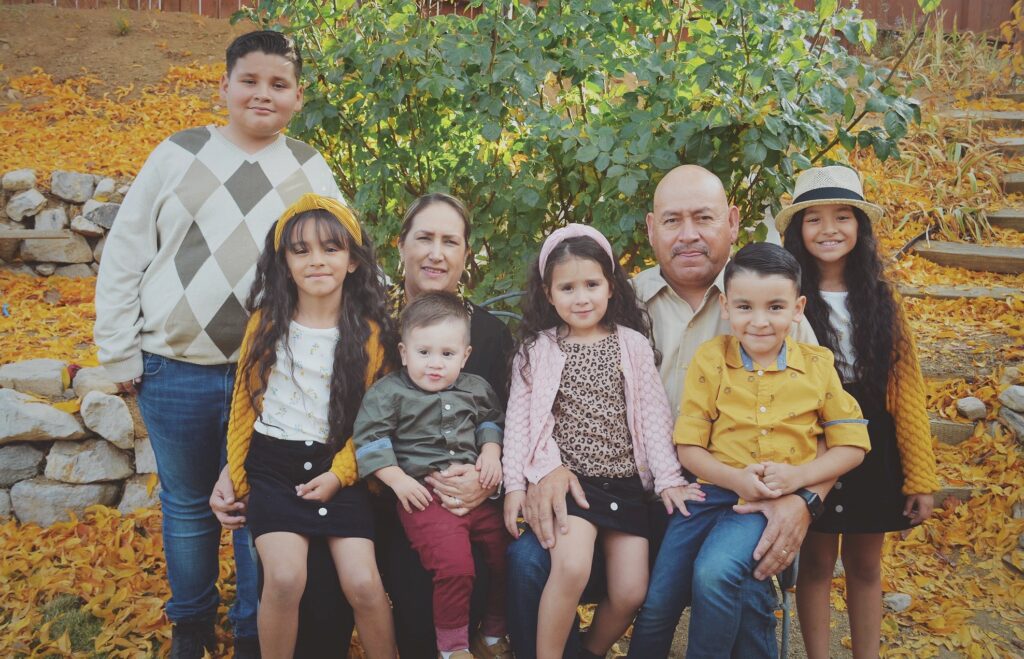 Jacuinde fell ill with coronavirus in April of last year and spent three weeks hospitalized and two weeks connected to a ventilator before passing away on May 13, 2020. He was 53 and had been diabetic for 25 years.
"The hardest days felt like forever," said Martinez, 32. "It was only three weeks. But when you're living through it, it feels like an eternity … and I wouldn't wish it for anybody."
Jacuinde immigrated to the U.S. from Michoacán, Mexico, in the 1980s, and moved to Reno in the late 1990s. He had opened his own business, a landscaping company called Jacuinde Maintenance, when Martinez was nine years old. He and his brothers got into the family business at young ages, and have since taken over the company.
Martinez said his father raised him and his siblings to be humble, faithful and respectful.
"He was the type of person that always made the best out of the worst," he said.
Martinez contracted the coronavirus at the same time that his father was hospitalized, and therefore wasn't able to visit him to say goodbye. Martinez's mother, the only person to see Jacuinde before he passed away, video called Martinez and his siblings from the hospital so they could see their father. Although Jacuinde couldn't verbally communicate with his loved ones, he expressed himself in other ways.
"Ever since she got there to the room, my mom said that his heartbeat just started rising. She would talk to him, we would talk to him, and she said tears would come out of his eyes the whole time. The firm grip on her hand. He wouldn't let go," Martinez said.
He said his father held a steadfast faith in God until the final moments of his life.
"He would say 'I'm fine, I'm in God's hands, if he wants me to go with him, I'm ready.' So that was always him — never complaining, he was always just thankful for everything," Martinez said.
It's been a difficult year for Jacuinde's family. For now, they are finding support and healing through community.
"The first year it was really very tough. But as the days go by, we find more people who have been affected by it and that are also relatives of ours," Martinez said. "We kind of mourn all together and, you know, support one another. And speaking about it helps a lot."
To read the full article, please visit Living memories: Remembering Nevadans who died during the COVID-19 pandemic
This story was published by Jazmin Orozco Rodriguez for The Nevada Independent on March 14, 2021, and shared with Noticiero Móvil.