The Reno Police Department seeks witnesses in the murder of 48-year-old Edward Long, whose body was found about two weeks ago inside a crashed Jeep near Sutro and Carville. Last Friday, Jan. 23 the alleged murderer was arrested.
Investigators continue to unravel details of the murder that may have involved 34-year-old Daniel Muñoz who allegedly fired on Long minutes before his Jeep hit a tree.
Authorities responded to the crash site where Long was found dead on arrival on Tuesday, Jan. 14 around 6:00 p.m. According to a press release from Reno PD obtained by Noticiero Móvil, Long was shot in the area of Cartwheel and North Maddux drives.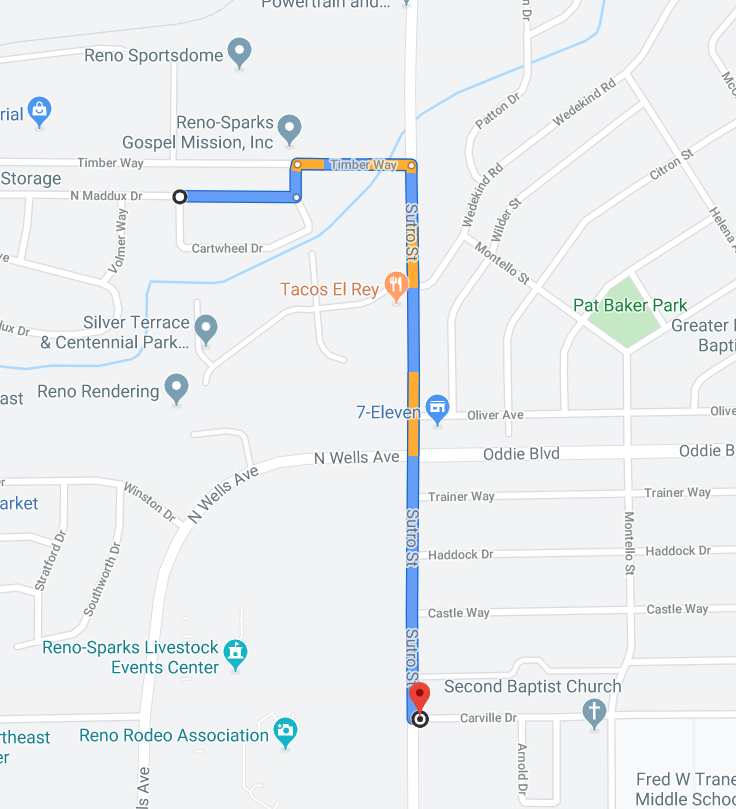 This means that Long, injured from a gunshot wound, appears to have driven nearly 14 blocks until he hit a tree. He did not die from injuries related to the crash, according Reno PD.
Authorities have not released how Munoz is connected to the shooting, who is currently being held at the Washoe County Detention Facility.
Both the victim and suspect are Reno residents.
Police urge if anyone has information to call robbery-homicide detectives at 775-334-2115 or Secret Witnesses at 775-322-4900. — NM/CC
Editor's Note: This article was updated on Jan. 28 with details of where the shooting first occurred and the suspects mugshot.
Andrew Mendez can be reached at andrewmendez268@nevada.unr.edu or follow him on Twitter @AMendez2000.