The alarm clock starts ringing in the quiet morning, while everyone is still sleeping. It's only six o'clock. But for Oscar Augusto Pena, it's the beginning of his day. He looks over at his wife Stefany with her newborn baby – the baby who was born prematurely seven weeks ago.
Since his son was born during the first wave of COVID-19, Peña doesn't touch him. He fears that one day he'll bring the virus home from being away and working with others.
He takes one last look at his wife and son and begins to prepare for a day of work. He won't be home until late because he has two jobs to work on that day. Four people depend on his paychecks.
Three of those four people who rely on his paychecks for their livelihood are his wife and two children, but also his brother who is still in Guatemala.
"When you're undocumented you need two jobs, and it pays less," laments Peña.
When COVID-19 arrived in the state of Nevada and businesses began to close, Peña lost one of his jobs. He had been working there for four years, and they fired him without even giving him notice.
"The week my son was born, I went to work and found a piece of paper that said, 'Thank you but we are no longer open…(etc.),'" and he shakes his head as he recalls the day.
Pena was lucky enough to find another job, a cleaning job in Reno, after a few days of searching.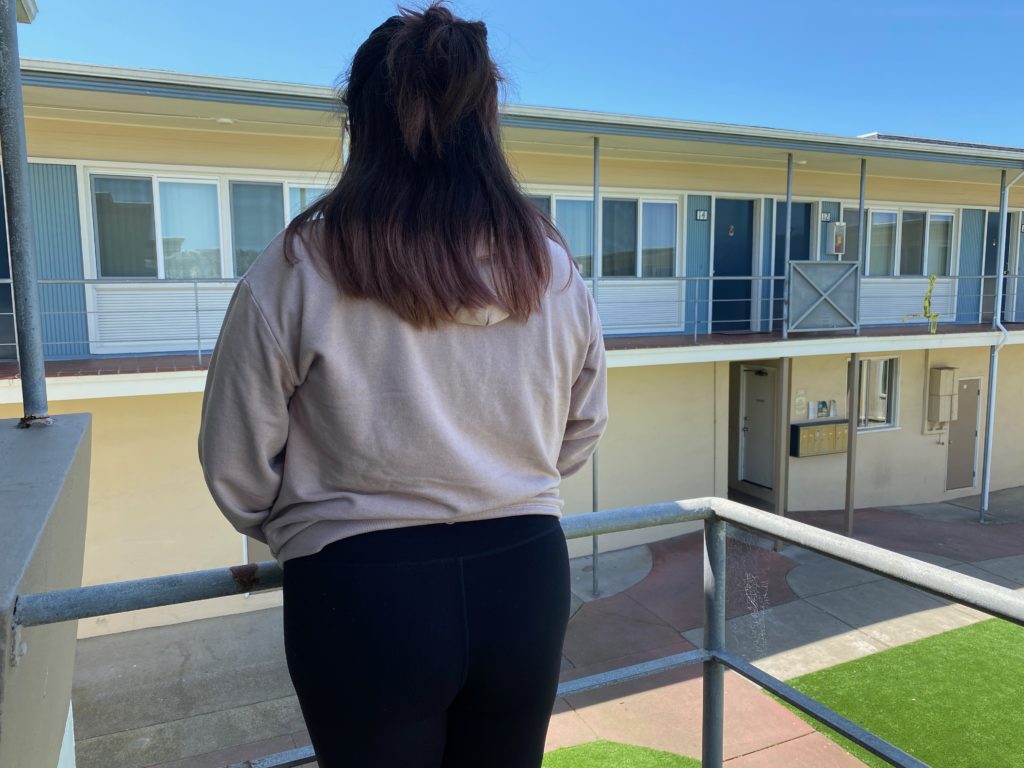 Meanwhile, about two hundred miles away in San Francisco, a sanctuary for the undocumented, Venus Esmeralda Pinzo wakes up with her little boy screaming in her ear. Her days have grown to be the same, as she, like many others in the United States, no longer has a job.
Living in an expensive city like San Francisco means that not only her checks are counted, but also her husband's and even her mother's. Like Peña, Pinzo is not a citizen, but because she has the Deferred Action for Childhood Arrivals (DACA) permit she can get help.
"I'm lucky, I still get paid, I don't have to worry so much about my bills," consoles Pinzo.
The same cannot be said of Peña. Although his wife is American, and pays her taxes, she won't receive help, not even the additional $500 for each of his two children, including an 8-year-old.
"They're not going to give her the checks, even though they're Americans. If she's married to an undocumented worker, they won't give her anything," he complains.
According to the Los Angeles Times, more than eight million people who pay taxes with their individual identification numbers will not receive checks from the federal government. California is currently the only state that will pay them using its own funds – which will be financed through their taxes and donations ˆ to give checks to individuals.
Affected immigrants who will receive checks will only get $1,000 — instead of the $1,200 that will be received by all other residents who filed taxes in 2018 or 2019 and meet the income requirements.
Although Peña will not receive that assistance, he understands and does not oppose the government. He says he feels there is no point in getting angry about something that cannot be changed.
"They don't give… they don't give…oh well," he sighs to himself.
Although Nevada shows no signs of following in California's footsteps when it comes to giving stimulus checks to the undocumented, Peña still has hope for the future.
When asked about the possibility of losing another job and what he would do, he laughs and responds with optimism: "Tomorrow I will find another job!"
This article was originally published on Noticiero Móvil's Spanish-language edition on April 23.