Like many other students across the country participating in the Deferred Action for Childhood Arrivals (DACA) program, María Villaseñor-Magana anxiously waits for the upcoming United States Supreme Court decision about the policy's continuation.
DACA is a government policy that offers young immigrants like Villaseñor-Magana temporary work authorization in the United States. Through this program, certain undocumented immigrants who arrived in the U.S. between an established age range can apply for driver's licenses, jobs, and colleges. These young people are often referred to as "Dreamers."
As a student at the University of Nevada, Reno, DACA is critical to Villaseñor-Magana's plans for the future. DACA allows her to find decent employment, which is a necessity to afford all the fees that come with being in college. On top of tuition and living expenses, she is also responsible for the DACA renewal costs.
"I have to pay 500 dollars every two years, plus fees for whoever is filling out the paperwork," Villaseñor-Magana said. "If I couldn't work, obviously I couldn't afford to come to UNR or [complete my] education overall."
This is why the lives of dreamers like Villaseñor-Magana depend heavily on DACA's continuation. Ever since the Trump administration called for the program's end in 2017, DACA recipients have been uncertain about their futures in the U.S. According to the National Immigration Law Center, a decision about DACA could come around June 2020, but it could also come any time before then.
While dreamers await this life-changing ruling, the University has tried to find ways to provide more support.
Jahahi Mazariego, a social services coordinator on campus, uses a combination of personal and professional experience to offer specialized guidance for DACA and undocumented students.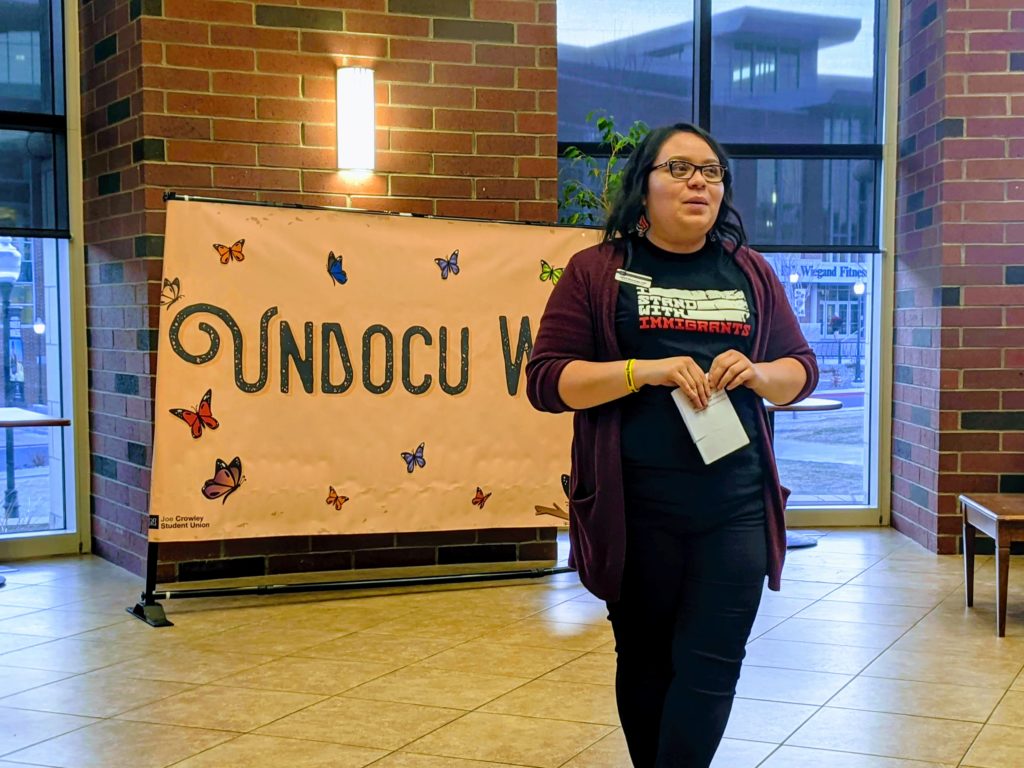 In addition to advising Mazariego, and other on campus units like the Latino Research Center (LRC), play a critical role in giving the undocumented a voice.
J. Diego Zarazúa, the coordinator in education, research and outreach for the LRC, explained that even though it's still unclear what the University's next steps would be exactly, but its staff like Jahahi and others like U.S. Senator Catherine Cortez Masto will continue to advocate for students with DACA.
"Our whole purpose is to create that sense of belonging," Zarazúa said. "So it's really important to us to keep having events [like the Undocumixer] and be out in the public."
This past March 2, the University held an "Undocumixer" as a part of "Undocuweek", a week dedicated to providing resources and safe spaces for these undocumented students.
At the event, Villaseñor-Magana spoke about her and her family's immigrant journey. All attendees were also able to connect with faculty, staff and students. Despite the show of support, Villaseñor-Magana said that she and her brother, another DACA recipient, still feel vulnerable.
"We're very nervous," she said. "I don't like to keep up with the news because I feel like it creates more anxiety for me — but when [the verdict] happens, that's when I'll sit down and listen."