About 2,000 miles away from Guadalajara, Mexico, Laura Isabel Vazquez Lopez has been able to turn Reno, Nev., where she's been for three years, into a home away from home through diving.
At nine years old, Vazquez Lopez needed to choose a sport to participate in because both of her older sisters were athletes. One participated in water polo, while the other was a gymnast.
"At first I was between swimming and synchronized swimming. But then I saw the trampolines, the platforms, the water, and the pool. [I knew] this was for me," said Vazquez Lopez, age 22, in Spanish during an interview for Noticiero Móvil.
Her mom, Laura Isabel Lopez Rosas was surprised about her decision to dive due to the heights of the platforms. She told us from Mexico via WhatsApp messages that she believed that her daughter was drawn to the sport due to watching Mexico's team at the Olympic Games.
"At the beginning it was about playing, jumping off the platforms, feeling the trampoline, the water. And I started to like the adrenaline and the turns," said Vazquez Lopez.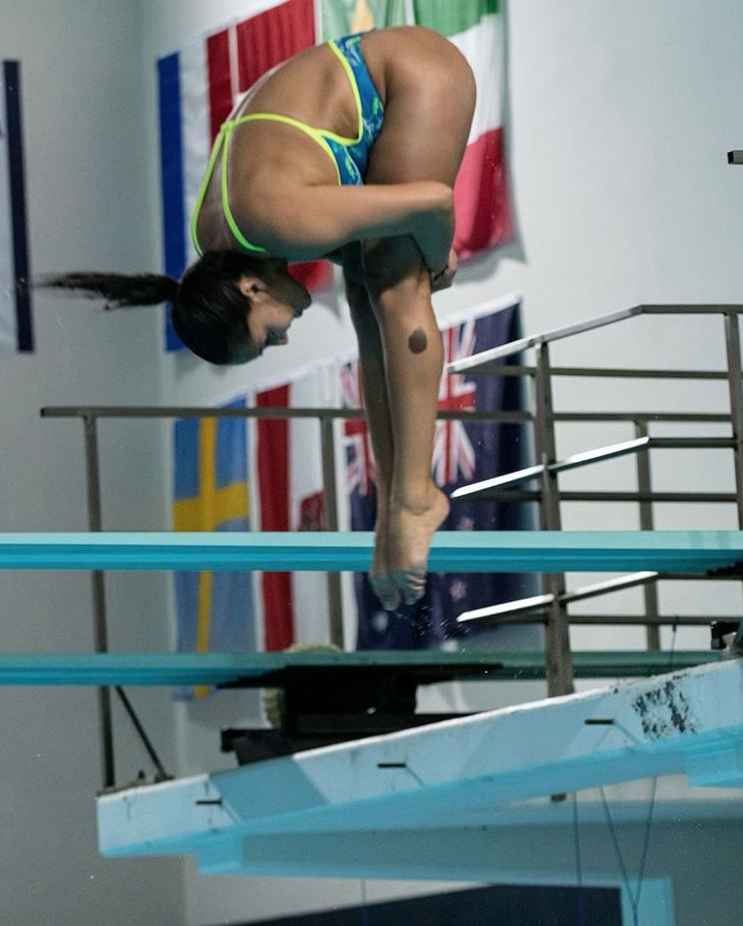 About a year after she started diving she realized she could compete at a higher level. She started to train two times a day to be able to reach her goal.
"When my coach asked me if I wanted to go pro, I didn't think twice about it," said Vazquez Lopez. "I wanted to be somebody and grow as an athlete."
During her time at the Colegio de Bachilleres del Estado de Jalisco (COBAEJ), coaches in the United States started to notice and sought her to train at the college level with a potential scholarship offer.
"In Mexico, it's not like you can get a college scholarship, and keep training," she said. "You can't be both, an athlete and a student."
According to Vazquez Lopez, in order to receive a good education in Mexico, students would have to attend private colleges. Tuition can range anywhere from $1,640-$16,355 USD per year. According to the media agency EFE the average monthly income in the country is around $845 USD.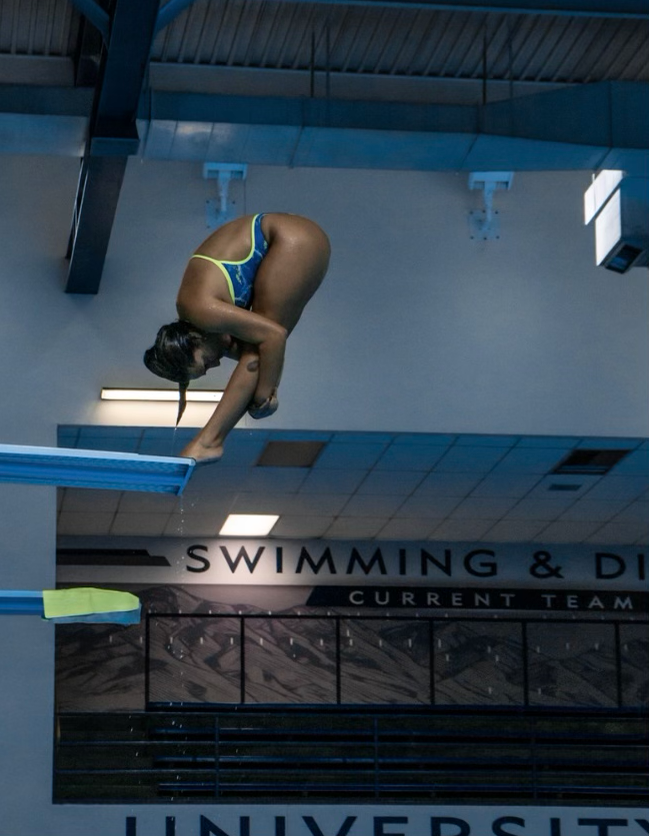 She chose Nevada, because of the education she would receive. Her family was sad to see her go to a new country, but they knew this would be a great opportunity for growth both professionally and personally. She thought it would be a good chance for her to move to another country and learn a new language while competing in her sport. When she arrived in Reno, Vazquez Lopez said it was a big change for her.
"Everything was different. The culture, school, new friends, new training. I think it was hard for me at the beginning because I missed my family," said Vazquez Lopez.
Vazquez Lopez joined the UNR Swimming and Diving team for the 2018-2019 season. She won the 3-meter event at her first meet with the Wolf Pack. During her second season with the Wolf Pack, she was ranked in first place in the Mountain West Division in the 1-meter event. Now as a junior, she has been named Mountain West Diver of the Week five times and won in the 3-meter event at the Mountain West Championship in Feb. 2021.
"[As a mother,] it would be great to see her finish her studies, and to continue on with that passion for the sport that she enjoys so much," said Lopez Rosas about her daughter.
Vazquez Lopez hopes to become a strength and conditioning coach for athletes in Miami after graduating with her Bachelor's degree in kinesiology.
This article was written by Jessica Romo for Noticiero Móvil.