The student health center at University of Nevada, Reno (UNR) is advising students, faculty and staff to protect themselves as it encourages self-monitoring due to the spread of the coronavirus and flu season.
According to a report by the World Health Organization issued Thursday, the outbreak of the new virus is now of international concern as cases now have appeared in 18 different countries, including the United States, as well as China were it originated.
University health officials sent a letter to the UNR community on Jan. 27 explaining that it has begun to obtain detailed travel history for all patients currently displaying fever and respiratory symptoms, this while the international airports in San Francisco, New York, and Los Angeles are screening passengers to make sure the disease, which originated in China, does not continue to spread in the United States.
There is currently no screening taking place at Reno-Tahoe International Airport due to the fact that there are no direct flights to and from China from the area, News 4 recently reported.
According to Dr. Randall Todd, director of Epidemiology at the Washoe County Health District, "if people are concerned about viral illnesses, the one to be concerned about is the flu."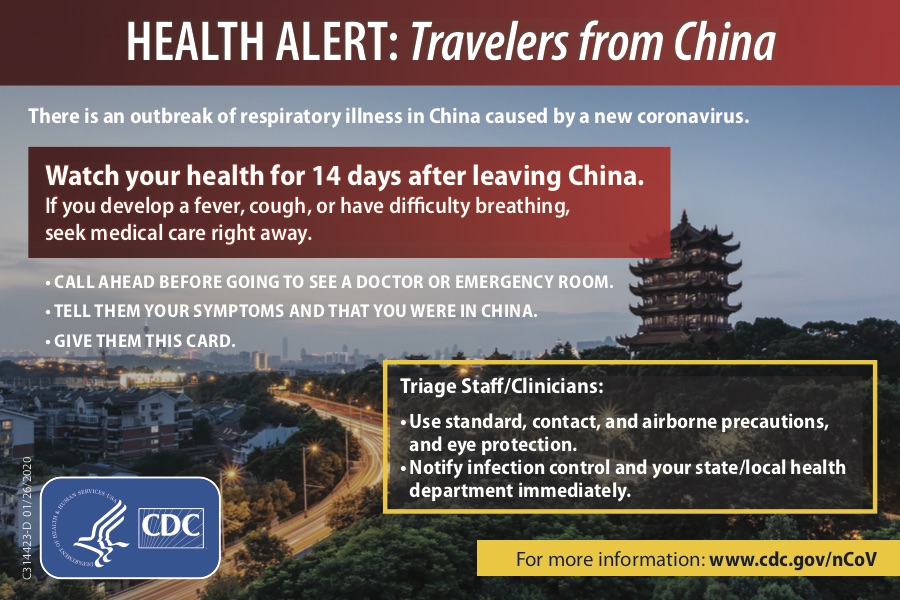 Healthcare companies along with the National Institutes of Health have started to work on a vaccine for the coronavirus. For its part, the Centers for Disease Control and Prevention (CDC) suggests that washing hands and proper hygiene could help prevent infection from contact with any disease or virus.
Students should stay home if they are sick and also disinfect frequently touched objects. The medical staff at UNR will stay up-to-date with the CDC and other health authorities for updated guidelines and recommendations to help promote a healthy campus.
If you'd like to get vaccinated for the flu shot, visit the student health center where you can receive more information about free seasonal flu vaccinations. You can also visit your local Walgreens/CVS (the cost ranges between $25 to $35).
The student health center requests a courtesy phone call (775-784-6598) before your arrival to let them know about your recent travel history. –CC
Editor's Note: This article was updated on Thursday, Jan. 30 with the World Health Organization's declaration.