As summer temperatures continue to increase, it's important to keep your body cool. What better way to do that than with a heat quenching paleta?
What Is a Paleta?
Some may say that a Mexican paleta is the same thing as the ice popsicles typically available in the United States. However, the two are very different. If they were put on a tiered list, paletas could defeat ice popsicles by a landslide — of course depending on who you ask!
What makes the biggest difference between them is the flavor. Paletas are frozen treats handmade from real fresh fruit. They can be made either from a milk base or from a juice and water base. The flavors and combinations of paletas are endless. From mango with chamoy – a pickled fruit condiment,– to strawberry cheesecake, to even horchata or piña colada. Whichever flavor you choose will send your taste buds on a joyous ride — take that popsicles!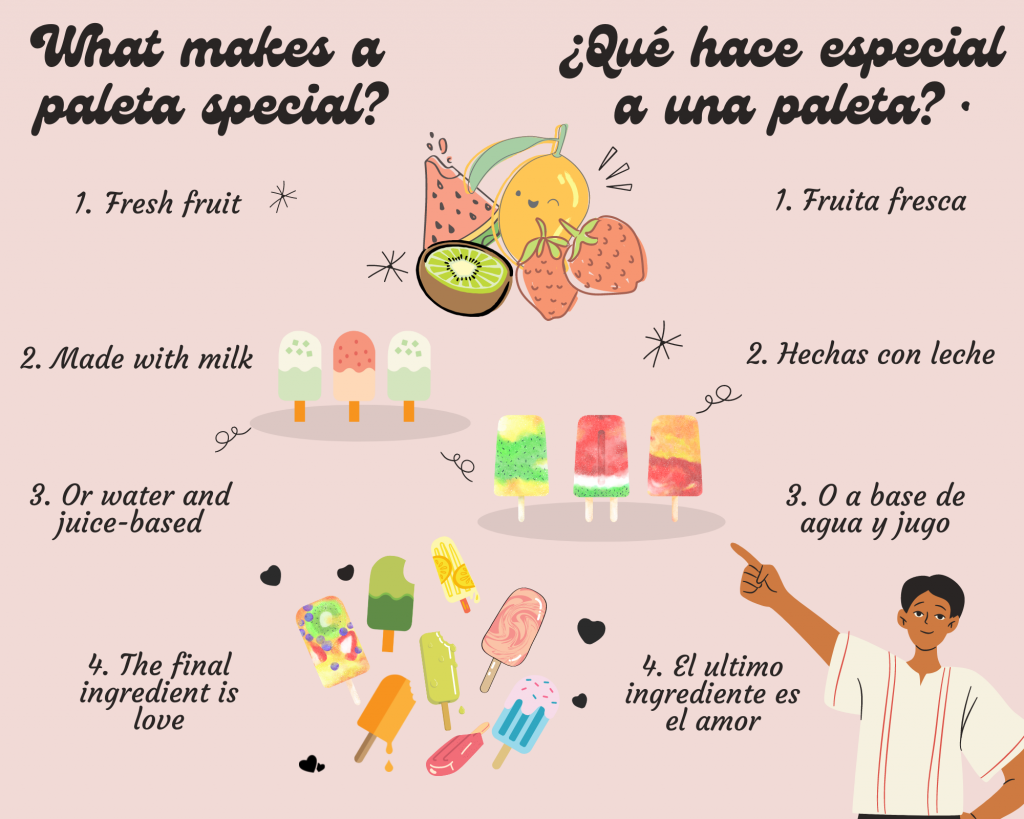 The History of the Famous Paletas
It's probable that the origin of the delicious Mexican paletas dates all the way back to the 1800s. It all may have begun during the time Mexico gained its independence from Spain. When Spain reigned, the country had total power over the production of ice. After the colonizer lost its grip, the common folk of Mexico now had access to ice and experimented with it as a way to remain cool during summers.
For the longest time, the question "Why Michoacán?" has circulated all throughout Latin America. Why is almost every paleteria called La Michoacana?
The first operation of paletas can be traced back to the 1940s. In the small town of Tocumbo, Michoacán, two men named Agustín Andrade and Ignacio Alcázar, sold a unique treat made from fresh fruit that was unlike anything else. Separately, they introduced the famous paleta to all of Mexico. After some time, the brother of Alcázar, Luis, joined him and his business. Little did they know how big the business name would get, spreading all throughout México and even the United States. Soon enough many family members began spreading production. The two brothers taught their relatives how to master the paletas, then that family shared the craft with more and more relatives — until it reached Mexico City. Before the two brothers could copyright their business, La Michoacana had already spread like fire. Mexicans migrating to the United States brought with them the summer treats. Paleterias have continued to grow in numbers and can now be found from New York to Florida, to California and even Nevada to this day.
The Paleterias of Reno and Sparks
Now that you know more about paletas and their history, try them for yourself! Here is a list of the paleterías in the Northern Nevada region.
1. Paletería Del Angel
1353 Baring Blvd, Sparks, NV 89434
Since its opening in July, 2020, Paletería Del Angel has become one of the most successful and well-known ice cream shops in Sparks. Besides the wide variety of paletas, they also offer other ice cream treats, beverages, and Mexican snacks.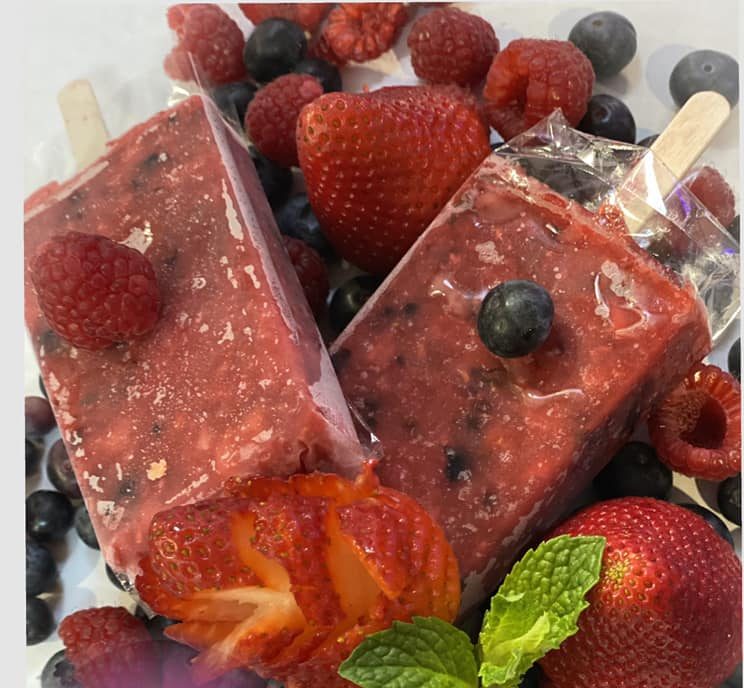 2. Paletería La Michoacana
Location #1: 1295 E. Moana Ln., Ste. C, Reno, NV 89502
Location #2: 2275 G St., Sparks, NV 89431
With two locations in Reno and Sparks, Paletería La Michoacana makes paletas more accessible to you.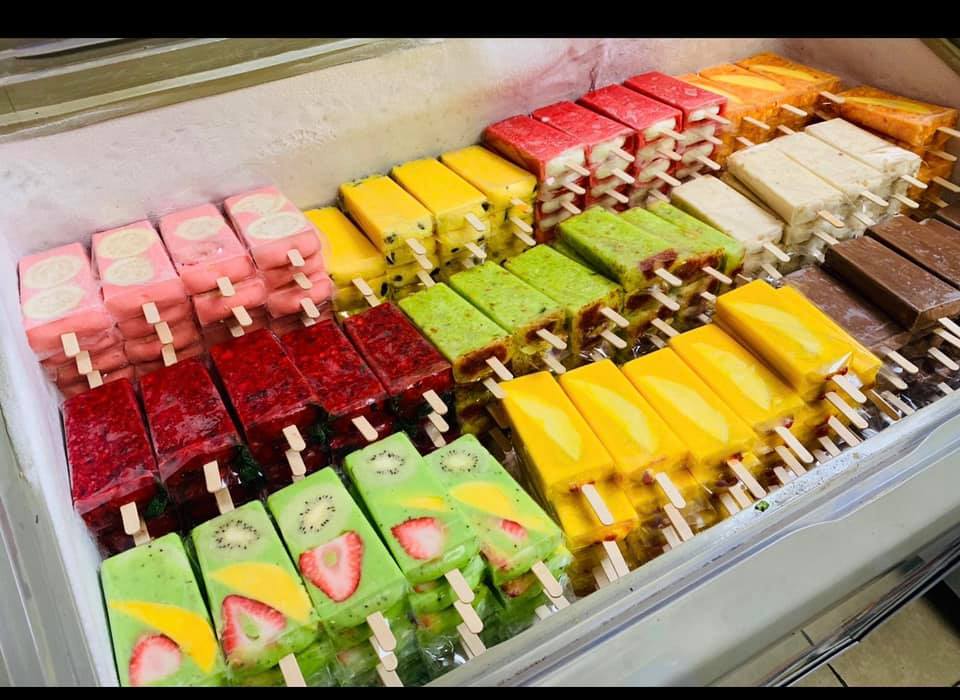 3. Antojitos Doña Chona
91 Melarkey St., Suite 1, Winnemucca, NV 89445
Although this paletería is located in Winnemucca, it's still a worthy mention. It's a great stop to make when you're traveling east on Interstate 80 and are in the mood for a satisfying and delicious paleta.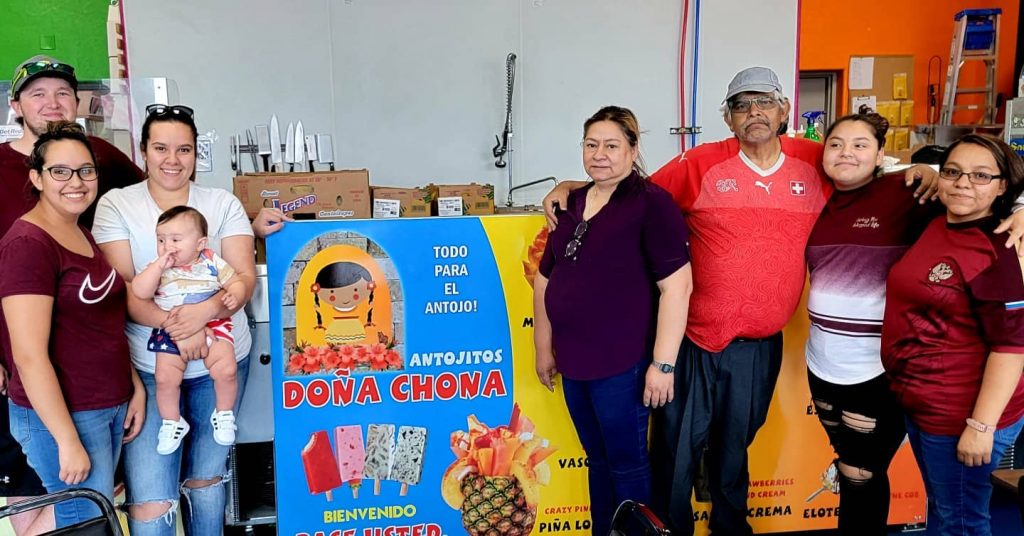 Honorable Mentions
If you are ever interested in supporting other Mexican owned shops, make sure to give these locations a visit. They offer refreshments and beverages, Mexican snacks, frozen delectables and much more.
1. Antojitos Colibri
880 S. Wells Ave,. Reno, NV 89502
2. Mendoza's Coffee Shop
5425 Sun Valley Blvd., Sun Valley, NV 89433
3. Raspados La Perla Jalisco
5425 Sun Valley Blvd., Sun Valley, NV 89433
This article was written by incoming first-year University of Nevada, Reno student and Noticiero Móvil 2022 summer intern Jane Carbajal.